First off, thanks so much for leaving a comment, Laura! That's a pleasure in this blog that I've sorely missed.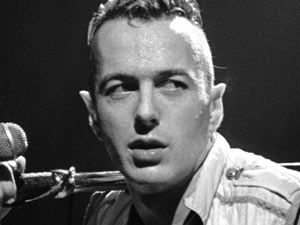 I'd meant to post something substantial, reflective, or otherwise interesting here--or at least a picture of myself with my Yiddishe Joe Strummer haircut--but I've been hit with one of those professional embarrassments that I couldn't possibly have mentioned a few weeks ago, before the promotion.
It seems the grading for this quarter, which I'd planned to do at a leisurely pace for the next five days, is actually due tonight by midnight, and not next Wednesday. Evidently I checked the 2012-13 Academic Calendar for the date, not this year's. Oops.
Luckily, the University's automated email system sent me a reminder this morning, so I've been reading papers all day, and am just dipping in to say hello and to leave this little YouTube clip: a song that's been going through my head in honor of the upcoming Fathers' Day holiday.
(And yes, I write it as "Fathers' Day," not "Father's," as I do with Mothers' Day. It's a celebration of all who serve in that capacity, not just my late local instance.)
More soon, then, when the grading's done!